Allen Edmonds
UX Design
UX Research
Graphic Design
Allen Edmonds is a company that produces high-quality, classic men's shoes. The company was founded in 1922 in Belgium, Wisconsin and is known for its traditional craftsmanship and attention to detail. Allen Edmonds shoes are made with premium materials such as leather and are constructed using Goodyear welting, a method that involves stitching the sole to the upper part of the shoe using a heat-sealed z-shaped thread.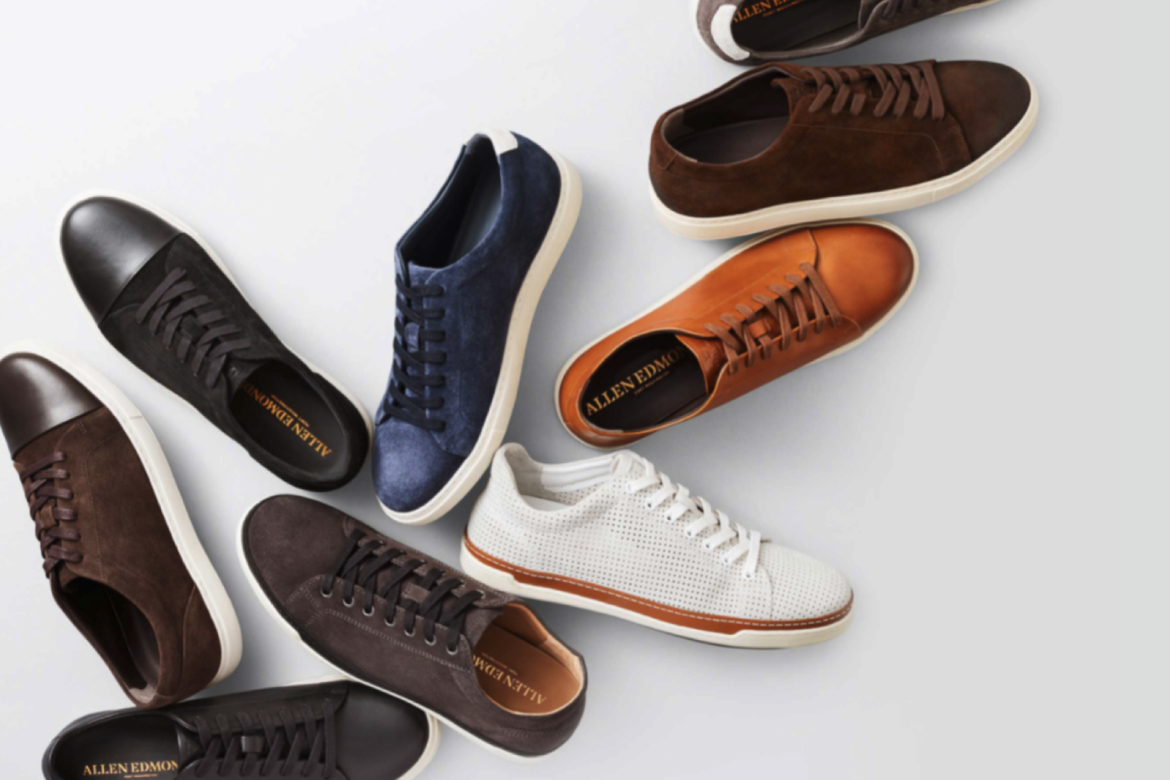 I was hired as Allen Edmonds's Senior E-commerce Designer early in my career. I worked with a cross-functional team to help execute the redesign of their e-commerce website. The company offers a wide range of styles, including dress shoes, loafers, boots, and casual shoes. Our job was to communicate the brand's high-quality craftsmanship to the intended target audience to create a frictionless experience.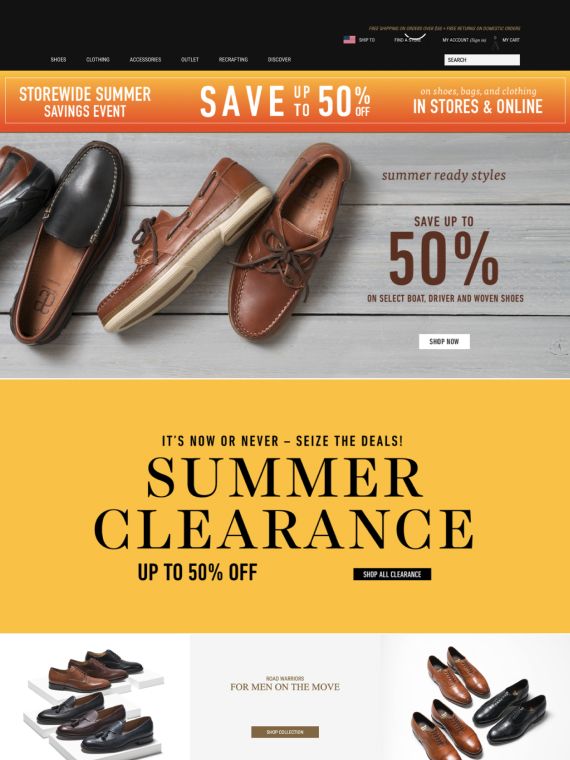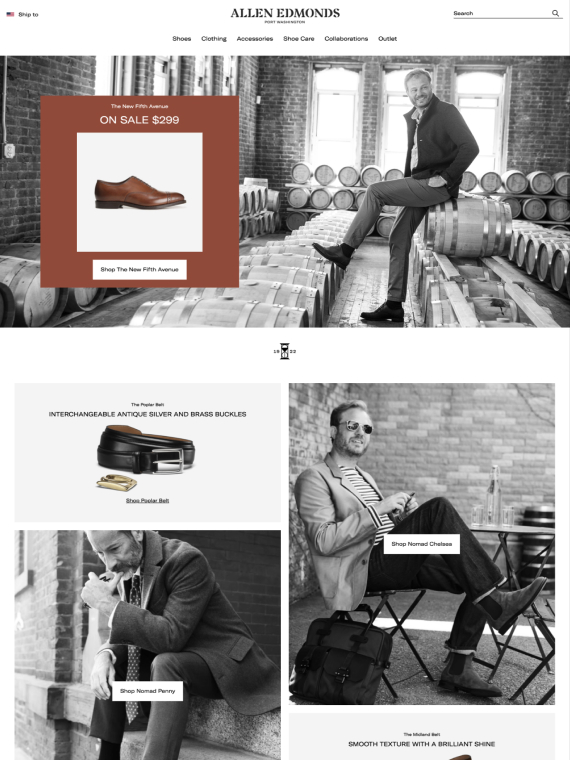 As a result of the aging and shrinking of their current purchasers, they are facing a major challenge. The company rebranded to appeal to a younger demographic in order to reach a new audience. As a result of the rebrand, additional complexities were created. In the meantime, Allen Edmonds has yet to attract a new younger buyer to replace their current buyer, who felt forced out. Therefore, our challenge became one of managing both while growing.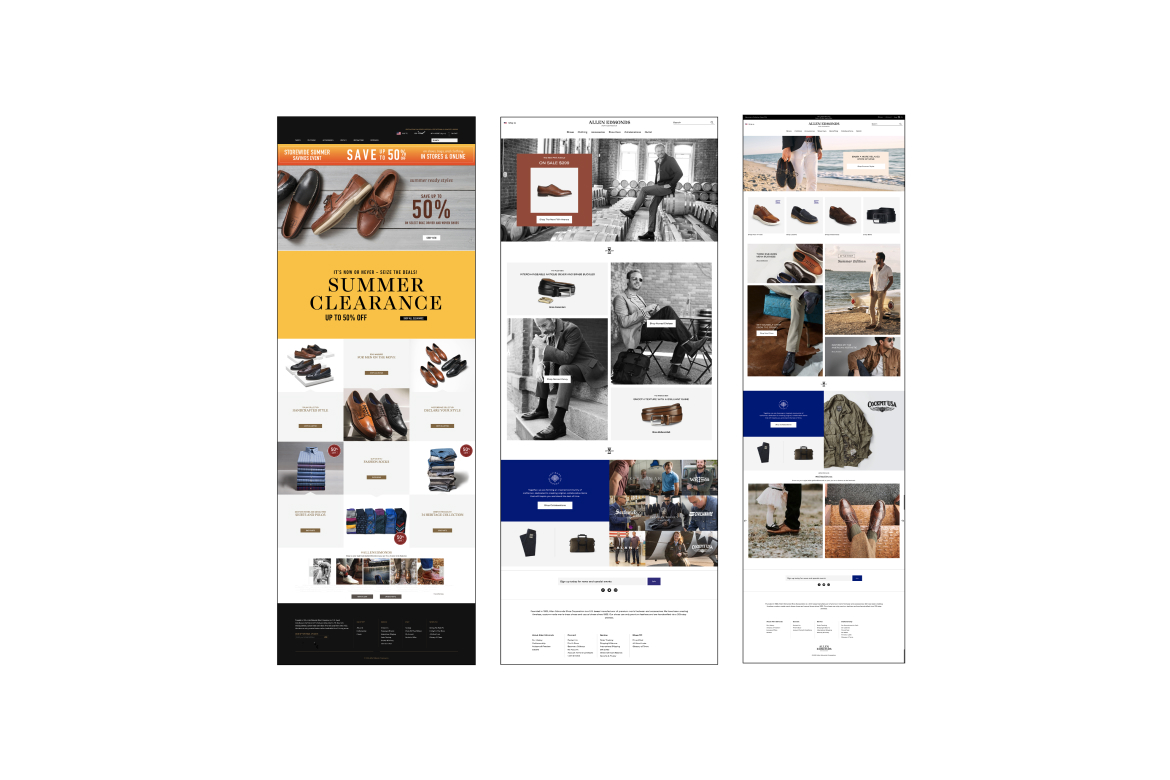 next